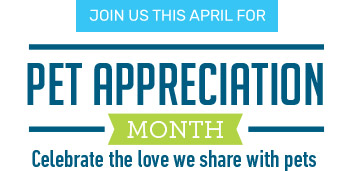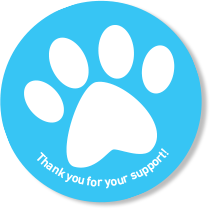 Buy a Paw, Help a Pet
Donate at your local store and dedicate a paper paw to your pet.
100% of your donation stays in your community!
FIND YOUR LOCAL STORE


Tell us why you appreciate your pet for a chance to win

a $1,000
Gift Card for your favourite pet rescue or charity participating in Pet Appreciation Month.
See official rules for details.
Gift Card redeemable at any Pet Valu, Bosley's, Paulmac's or Total Pet store.
7 Years of Pet Appreciation Month!
Help us make the 7th Annual Pet Appreciation Month the best one yet!
Last year our stores in Canada and the USA raised over:
And found Forever Homes for over
Help make 2017 our best year ever!